SOFT ACTUATOR WITH FLEXIBLE CIRCUIT BOARD
2018
A soft pneunet (pneumatic network) actuator with embedded sensing capabilities, enabled by the integration of a flexible circuit board into the actuator. The prototype is a first step towards the development of untethered soft robots.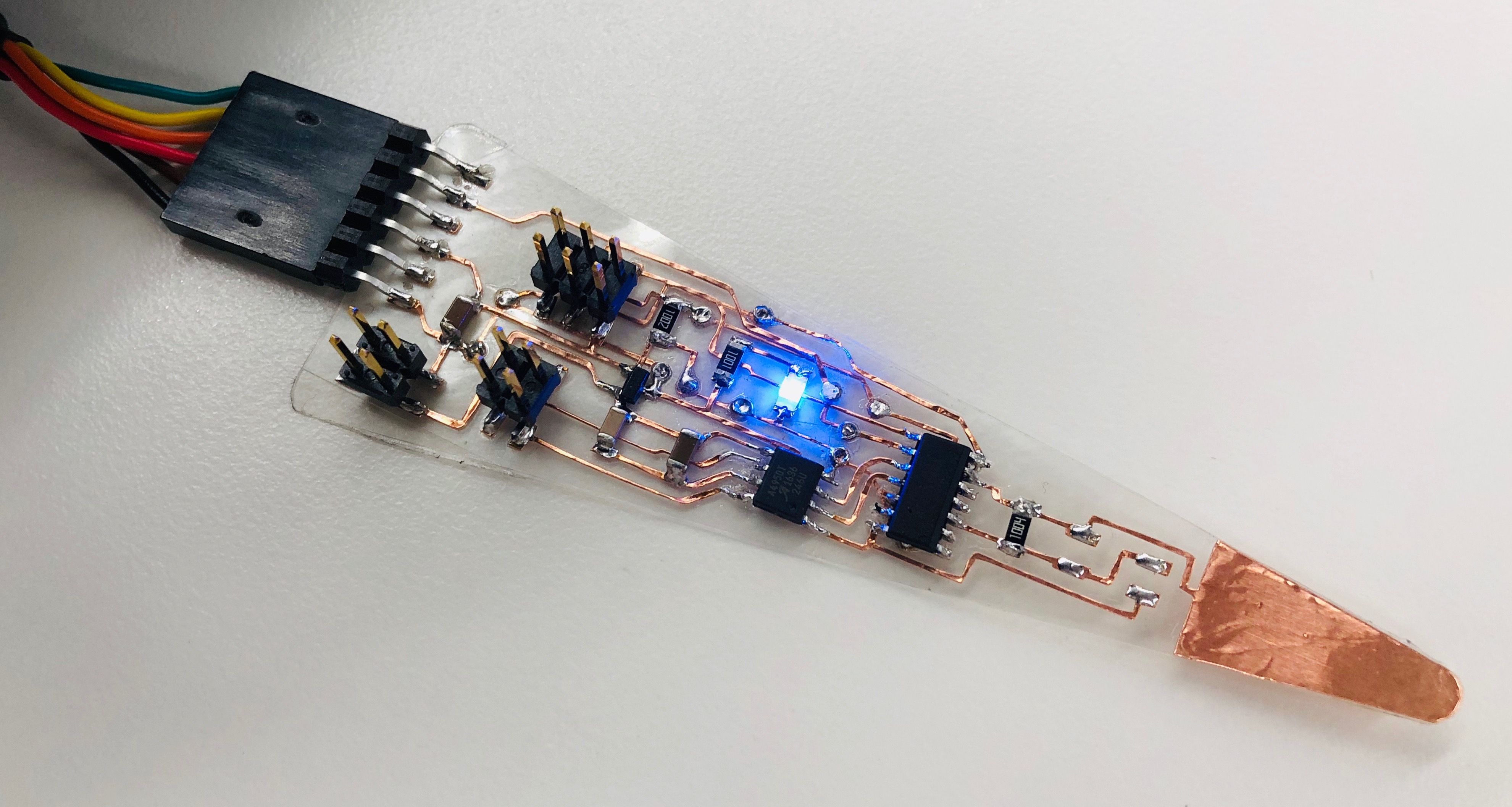 All the components required for sensing and acuating are incorporated into a two-layer circuitboard, made from acetate and copper traces that were cut from copper tape using a vinyl cutter. The flexible (acetate) circuit board also serves as the inextensible component of the actuator that will cause the actuator to bend when pressurized. The soft pneunet actuator was made from Exoflex 00-30 and Dragonskin Skin 30, and fabricated using a three-step molding process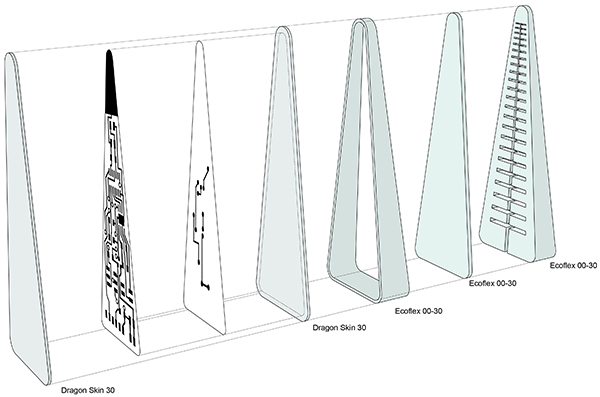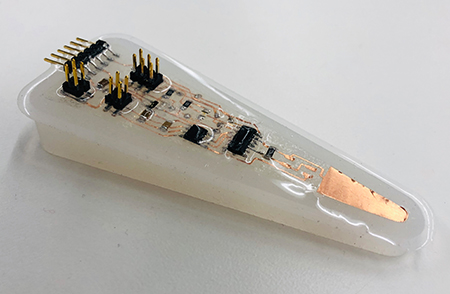 The large copper surface at the tip of the circuit board functions as a capacitance sensor that - upon touching - sends a signal to the microprocessor, which turns on the air pump to pressurize the soft actuator.
Attribution
Team: Lara Tomholt
Instructors: Neil Gershenfeld (MIT), Robert Hart (Harvard University)