RESILIENTHUB
2021
The ResilientHub sustainable building proposal is situated in the dynamic neighbourhood of South Boston's Seaport District. It is a future-ready building designed to maintain the highest energy efficiency and occupant comfort level possible throughout its lifetime, in which it will be subjected to rising temperatures and increased risk of natural disasters due to climate change, as well as urbanization. The innovative, high-performance design solutions ResilientHub employs are directly applicable to the vast majority of the future global building stock that will be affected by the same environmental changes.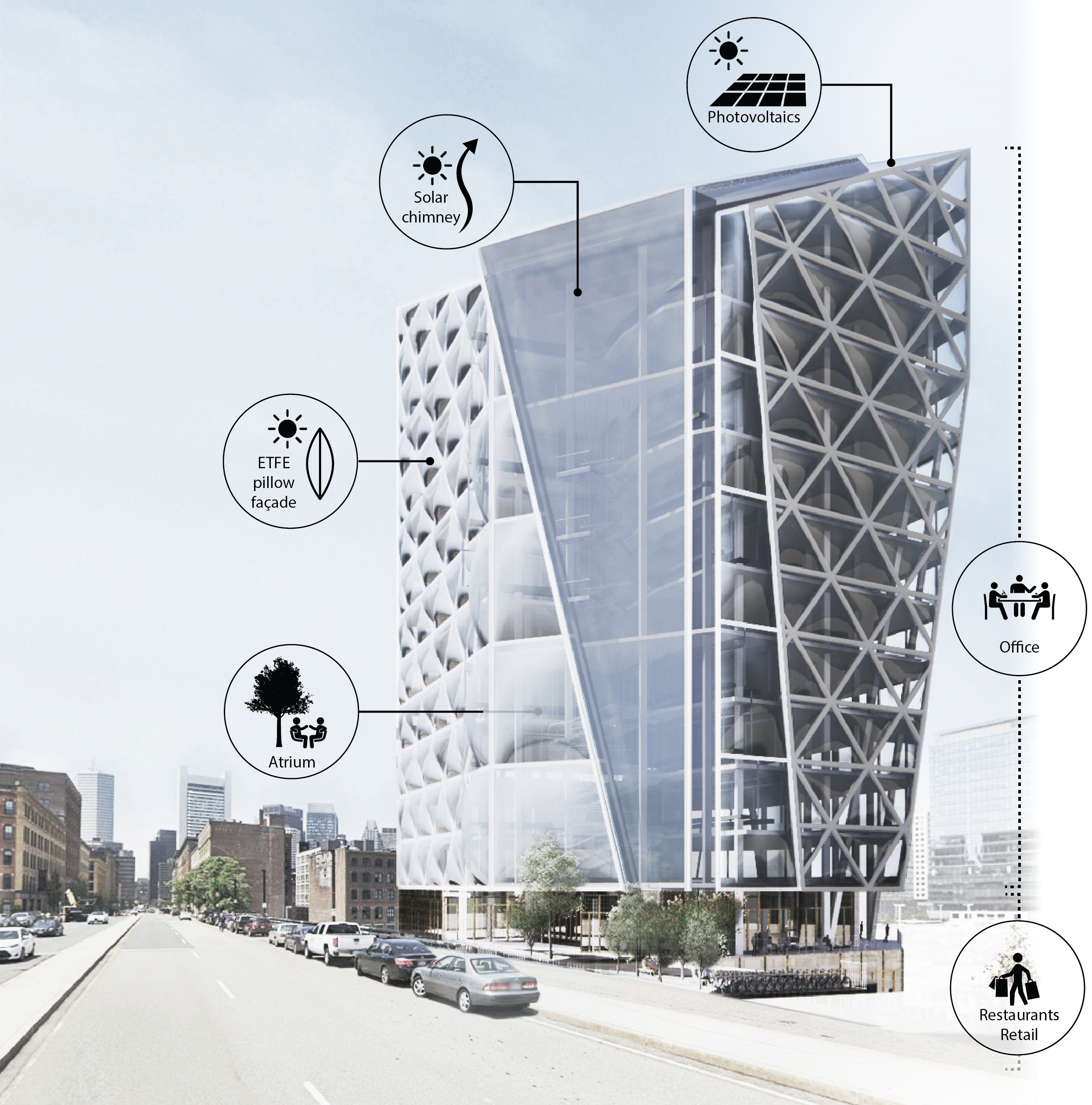 The proposal accommodates thirteen floors office space, in addition to retail, restaurants, and underground parking. A solar chimney, placed prominently at its most optimal position and orientation for solar heat gain, provides buoyancy-driven natural ventilation and significantly lowers the building's cooling loads with future rising temperatures. A series of indoor atria supply the office spaces with a healthy level of natural daylight.

Adaptable ETFE pillow facades with an inner layer of gold-coated PDMS film optimize solar heat gain in response to daily and seasonal weather changes, and future global warming and urbanization. Building energy simulations showed that the adaptable ETFE facades reduce energy consumption for heating and cooling compared to static transparent facade systems, while providing lots of natural daylight and clear views to the exterior.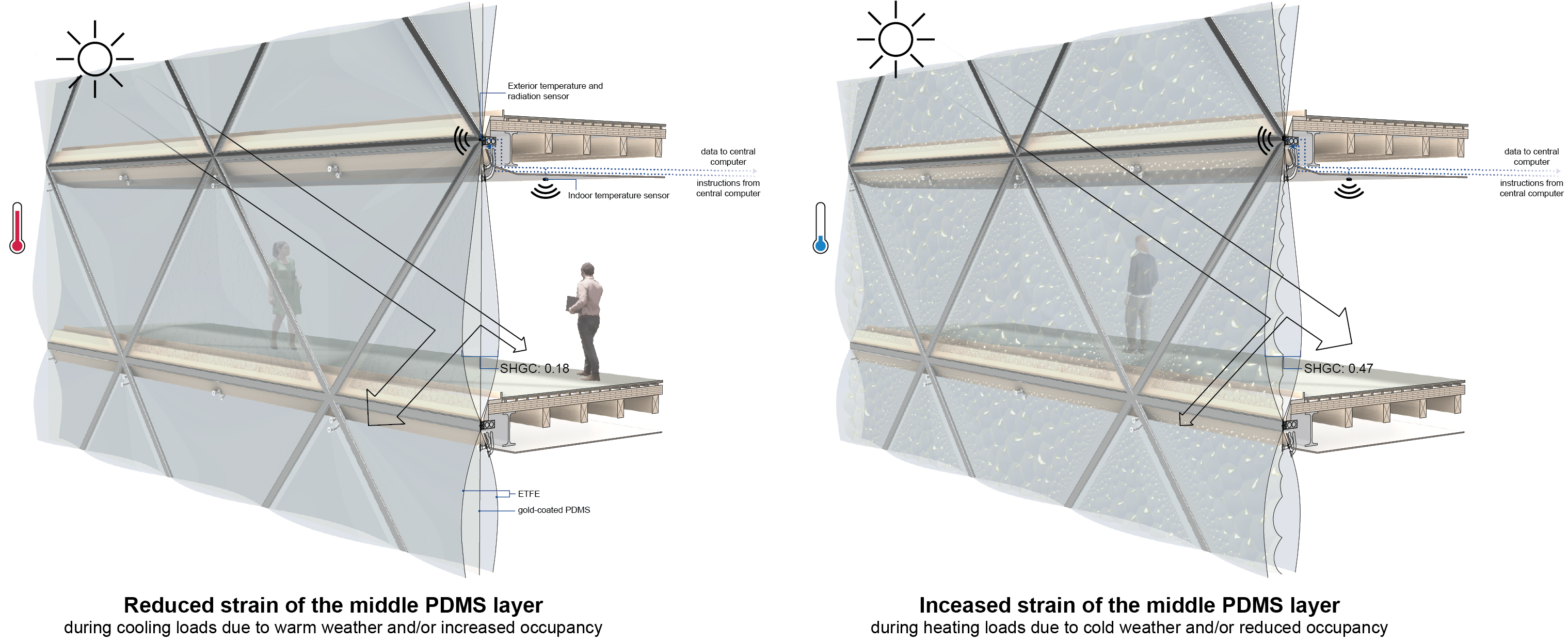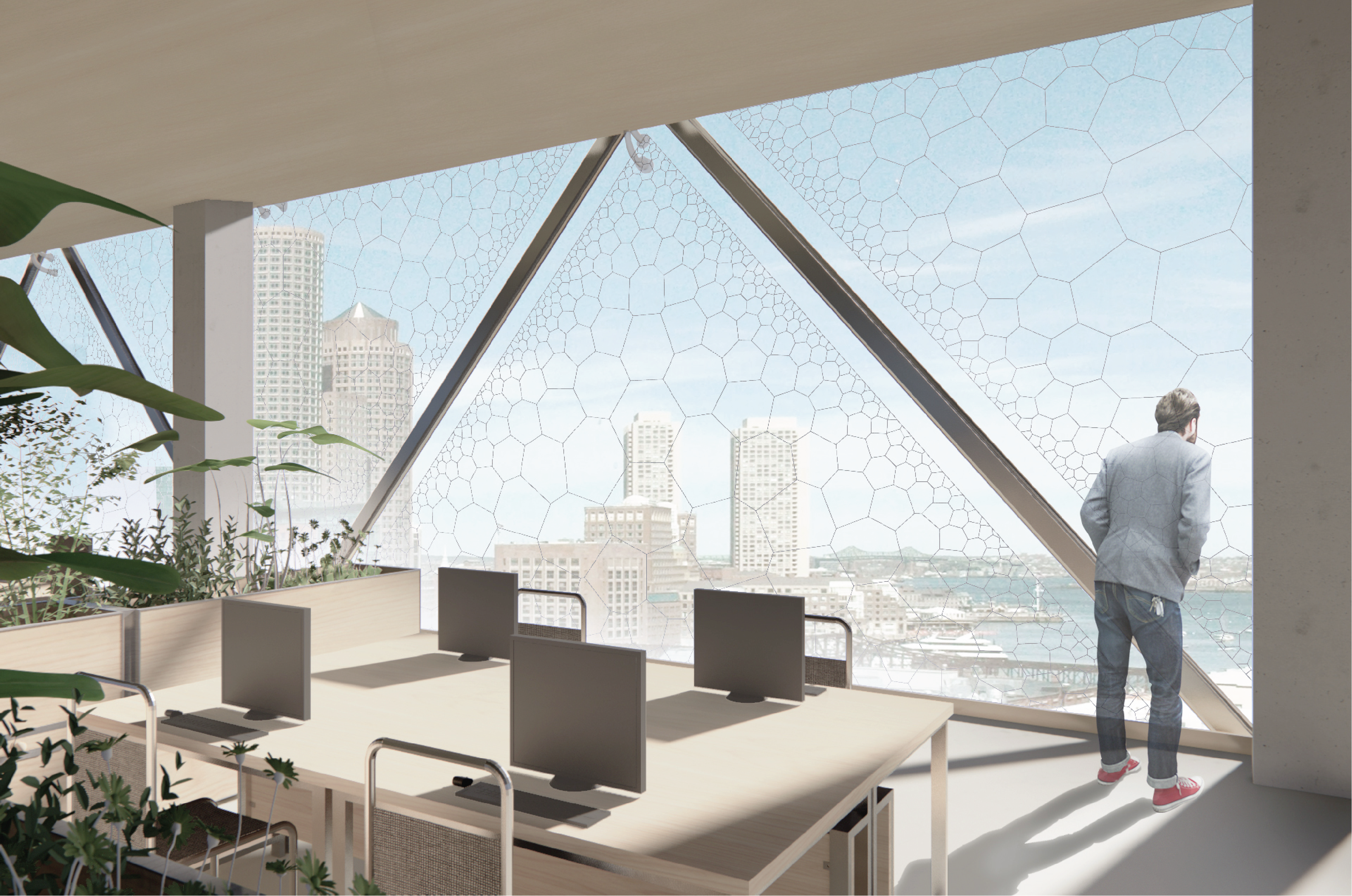 Attribution
Team: Kritika Kharbanda, Sihui (Iris) Chen, Kuan-Ting Chen, Andrew Gibbs, Lara Tomholt
Instructor: Holly Samuelson

Featured in
A. Gibbs, R. Peiser (2022) ResilientHub: a study in getting office buildings to net zero. Urban land. Winter 2022. pp.76-81

Awards
2021
Solar Decathlon Design Challenge, US Department of Energy. 3rd place, Office Building division

2021
Built Environment Plus Award, 2021 Green Building Showcase. 1st place, Student Project of the Year

2021
ISI and ZPH Conference: Equitable & Sustainable Infrastructure Delivering Merit & Climate Resilience. 1st place, Project award